We're back! Back in the Twin Peaks zone…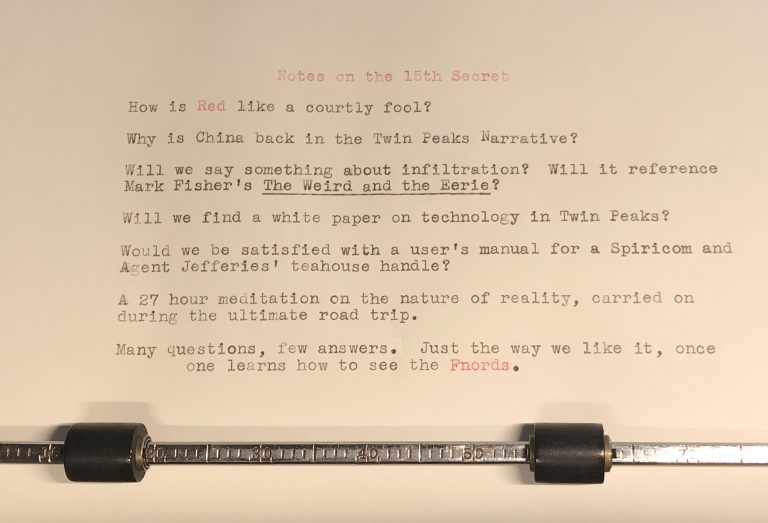 Some Notes on the 15th Secret of Counter Esperanto:
How is Red like a courtly fool?
Why is China back in the Twin Peaks Narrative?
Will we say something about infiltration? Will it reference Mark Fisher's The Weird and the Eerie?
Will we find a white paper on technology in Twin Peaks?
Would we be satisfied with a user's manual for a Spiricomm and Agent Jefferies' teahouse handle?
A 27 hour meditation on the nature of reality, carried on during the ultimate road trip.
Many questions, few answers.  Just the way we like it, once one learns how to see the Fnords.
We also encourage you to check out the following:
ALL THIS AND 50% MORE TANGENTS BY THIS VOLUME!
Podcast: Play in new window | Download
Subscribe: RSS